Print page
Exteris Stressgard
Exteris Stressgard
Print page
Product Overview
Exteris Stressgard is the first combination SDHI fungicide to be launched in the UK turf sector.
Product Description
Expertly engineered to target microdochium patch, it contains the first new chemical group to be introduced in almost ten years, delivering first class disease management and proven plant health benefits.
Key Features and Benefits:
Brand new turf fungicide family
New resistance management tool
Dual active ingredients
Variable water volumes
Two applications per year
Stressgard formulation technology - designed specifically for the grass plant
Exteris and Stressgard are registered Trade Marks of Bayer. Exteris Stressgard (MAPP17825) contains Fluopyram and Trifloxystrobin. Use plant protection products safely. Always read the label and product information before use. Pay attention to the risk indications and follow the safety precautions on the label. For further information visit www.environmentalscience.bayer.co.uk or call the Bayer Turf Solutions team – 00800 1214 9451 or 01223226500.
All information contained herein was deemed correct at the time of publication.
Published January 2017. © Bayer CropScience Limited 2016.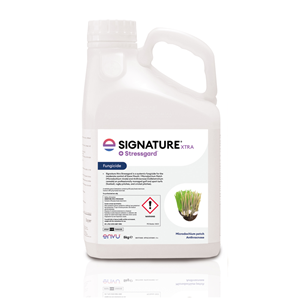 Fungicide
Signature® XTRA Stressgard® currently for Ireland
The first FULLY systemic fungicide available to the Irish...
See product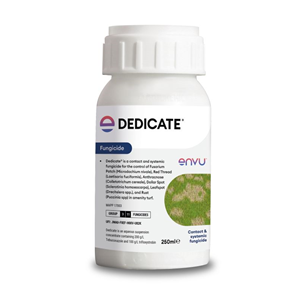 Fungicide
Dedicate
Dedicate is a contact and systemic fungicide for use in...
See product Discontinued Products
Harmonix® Tri-Nema™ - Discontinued
Harmonix® Tri-Nema™ offers 3 different modes of activity in...
See product