Print page
Harmonix Poultry Red Mite
Harmonix Poultry Red Mite
Print page
Product Overview
Harmonix Poultry Red Mite is a product exempt from biocide registration that uses physical mode of action to control poultry red mite fast.
Product Description
A water soluble concentrate with a physical mode of action effective against poultry red mite (Dermanyssus gallinae) for use in and around avian housing. Harmonix Poultry Red Mite will also trap other small crawling insects.
It's dust penetrating formulation breaks through to cracks and crevices where mites harbour, controlling mites up to 48 hours faster than some alternative chemical controls. Birds do not need to be removed before application, but eggs should be removed and birds should not be sprayed directly.
Key features and benefits:
Improves bird welfare – control of mites reduces stress, prevents disease transfer and leads to healthier birds.
Improves productivity and profits – healthier birds leads to improved egg quality, aids live weight gain and more.
Easy application – Can be applied with a knapsack sprayer and without vet prescription.
Contributes to biosecurity by preventing disease transfer carried by red poultry mite. It can also be used to treat transport and transport equipment, hot spots for mite infestations.
Available to purchase from Killgerm, Barrettine and Trilanco.
Find out more in our downloadable Harmonix Poultry Red Mite Product Guide >>
Application rates and delivery
Harmonix® Poultry Red Mite can be applied in poultry houses and broilers with birds present giving ease of application and avoiding stress caused to birds by moving them.
It contains an advanced food grade cellulose polymer and penetrates dusty layers typically found within hen houses and spreads deep into cracks and crevices that harbour mites. In addition to broilers and laying facilities, transport and transport equipment used to transfer pullet birds should also be targeted, as these are hot spots for poultry red mite transfer.
Apply the product as a surface spray using a suitable mechanical, electrical or motorized sprayer capable of producing a coarse spray quality. Direct the spray over clusters of poultry mites and crevices/ dusty sections where poultry mites are aggregating.
See label for further details. Discontinued Products
QuickBayt - Discontinued
QuickBayt is an insecticidal bait for the control of...
See product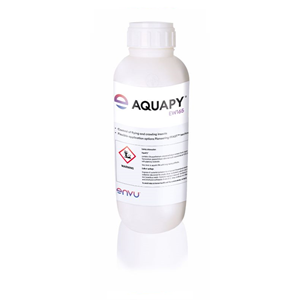 Insecticide
AquaPy
AquaPy can be used for the fast flushout, rapid knockdown...
See product