Young Pest Controller 2021 award finalists
This year's Young Pest Controller of the Year award is sponsored by Envu, read on to find out more about the three finalists.
Three strong candidates have made the shortlist for the 2021 Young Pest Controller award at the National Pest Awards. The finalists are: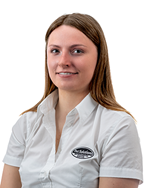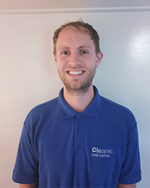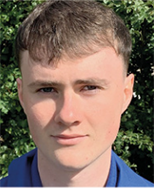 The winner will be announced on Thursday 9th September, in the meantime we have picked up with the finalists to find out more about them, their careers and why they are so passionate about the industry.
Why do you think you should win the Young Pest Controller Award?
Oliver: "I'm very hard working and have great customer service skills. I have my level three pest control qualification and am working towards becoming a fully qualified field biologist."
Gabrielle: "I joined the industry as a trainee technician in 2019 from a non-field-based role. I've had to push myself out of my comfort zone to learn new skills that I've never been exposed to before. I'm proud to be one of the few field technicians that are young woman and the boundaries I've pushed within my own development have been life changing."
Sam: "In March 2020 I started work with EHS Ltd, I was 20 years old and new to pest control. Prior to being offered the job, I had to shadow John MacNeil (who nominated me for the award) for a day, but apart from that I had no idea what to expect. I now work, most of the time, independently and I've taken on responsibilities early in my career. This is something that I greatly enjoy, and I truly appreciate the support that I have had from my boss and colleagues."


What do you love about your job and the industry?

Oliver: "I love the freedom. I get to manage my own workload and I enjoy the variation and the opportunity to be out and about, working in many different environments."
Gabrielle: "I enjoy the limitless learning and drive to protect the environment installed by CRRU. I love how passionate every pest controller is about nature and balance. I've formed friendships I would never have expected to have found. I also enjoy new experiences and all the industry insight."
Sam: "I enjoy the variety of workplaces that I visit and the problem solving required. I also love the independence and the fact that I get to travel to places around Scotland that I wouldn't normally visit."
What traits make a good pest controller?
Oliver: "I think good customer service, a professional approach and hard work are the best traits of a pest controller."
Gabrielle: "I think there are five key traits which make a good pest controller; caring, curiosity, resilience, honesty and confidence."
Sam: "I believe that interpersonal skills, being organised and calm and clear with explanations are traits that all good pest control technicians should have. We should also have empathy for our customers."
What does your typical day look like?
Oliver: "Typically my day involves calls to any type of pest issue around South Kensington and High Street Kensington. I work in a variety of locations including residential, offices and restaurants. Most of my work is dealing with rodents, but with the warmer weather I've had a lot of textile moth jobs. I also look after a few larger sites outside of London where I carry out field biologist inspections."
Gabrielle: "One day can consist of a variety of rodents and insects but no two days are ever the same. I spend time in the field treating pests and also help my team across the country with technical support and service management."
"The experiences are endless, but every day looks good!"
Sam: "My days are quite varied, but a typical day often consists of routine contract inspections/treatments and individual jobs that have come in from my boss. These can be at domestic and commercial properties (including farms) and cover a wide variety of pest species and environments."
What are your ambitions?
Oliver: "I want to become a fully qualified field biologist."
Gabrielle: "I'm happy with the opportunities available to me through my role here at Pest Solutions. Hopefully, one day I see myself either going back into further education in a subject relating to pest control or potentially owning my own business. Either way if I keep learning and stick to what makes me happy, I know I'm on the right track."
Sam: "There seems to be an almost limitless amount to learn and my ambition is to achieve my level 3 qualification in pest control. In the meantime, I'm very much concentrating on becoming the best pest controller that I can be, but in time I would like to learn more about the business side of things."
Why did you want to become a pest controller?
Oliver: "It's a very interesting and rewarding sector. Every day is different and there's lots of variation in my work."
Gabrielle: "My love for working with animals and insects comes from the fascination of their biology and behaviour. It also opens the door to a career that I would have only thought possible with a degree or college qualification."
Sam: "Being a pest controller never crossed my mind before the opportunity came up. Once I started, I enjoyed learning about different pest species and what the job would entail and I knew very quickly that this is a job that could offer a future for me."