Envu launch Turf Solutions team

With the regulatory environment changing at a phenomenal rate for greenkeepers and groundsmen, they need fast, accurate advice on turf matters, more than ever before.

The industry changes happening can be a mine-field. Currently some of the active ingredients turf professionals have used for years, are being lost to the market. And stewardships encouraging best practice have important guidelines to follow.

There are countless things to get right, and as a result of this, help is at hand from Envu, the company has drawn together an experienced team of former greenkeepers and groundsmen to make up their Turf Solutions team.

"The role of the Turf Solutions team is to support professionals in the industry in a changing working environment. We understand the rapid shifts that are taking place in the industry, and we're in a pivotal position because of our expertise and experience, to offer workable solutions when performing integrated pest and disease management," says Steve Bishop, Product Manager from Envu.

The new Turf Solutions team is made up of four professionals, all with extensive backgrounds in the sector, meaning they are experts in their field.
Dr. Colin Mumford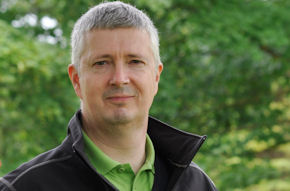 Greg Collins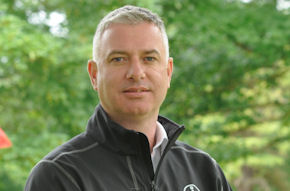 _________________________________________________________
The experience and expertise of the Envu Turf Solutions team provides a thorough understanding of the greenkeeper and groundsman's roles; enabling them to offer the very best technical support and advice to customers, in all areas of management best practice. The Envu Turf Solutions team will be attending a number of events in the coming months so please come and meet them to discuss your specific turf matters.
2015
STRI Research Event - September 16th and 17th - Colin and Neil will be speaking on the plant health benefits of Interface® with StressGard™ Formulation Technology
SALTEX - November 4th and 5th - The whole Turf Solutions team will be at the show on stand E110
BIGGA Regional Conference, at the Somerset County Cricket Club, Taunton - November 18th - Colin will present on 'Integrated disease management'
2016
BTME - January 19th and 21st - The whole Turf Solutions team will be at the event and Colin Mumford will be speaking in the conference on day one from 1330 - 1400
Click here to contact the Envu Turf Solutions team.
_________________________________________________________
INTERFACE® contains 256g/L iprodione and 16g/L trifloxystrobin. USE PLANT PROTECTION PRODUCTS SAFELY. ALWAYS READ THE LABEL AND PRODUCT INFORMATION BEFORE USE. PAY ATTENTION TO THE RISK INDICATIONS AND FOLLOW THE SAFETY PRECAUTIONS ON THE LABEL. TRIPLE RINSE CONTAINERS AT THE TIME OF USE, PUNCTURE AND INVERT TO DRY (MAPP 16060) (PCS 04882)